Forest Fires 2003
This region suffered severely in 2003 from a series of forest fires, the result of very dry conditions aggravated by strong winds. Many thousands of hectares of forest and garrigue were burned, property destroyed, and a number of lives lost. In Plan de la Tour, the drama occurred on 28 July, when the fire penetrated to the heart of the village, although the firemen succeeded in stopping it short of most of the habitations. Below are a number of pictures of the fire and its aftermath: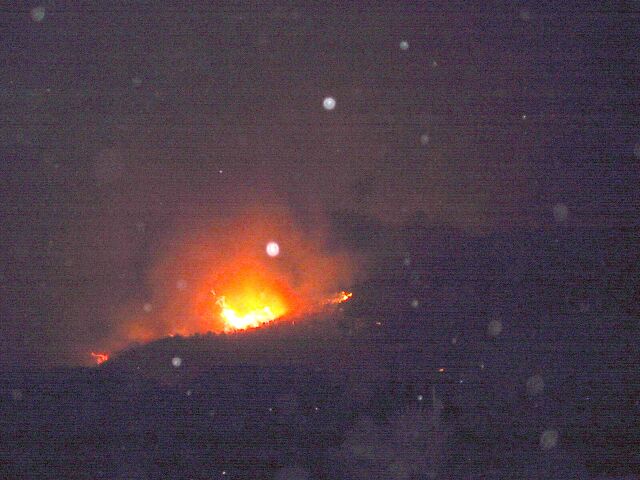 This picture was taken from our terrace and shows the hillside in front of us in flames as darkness fell.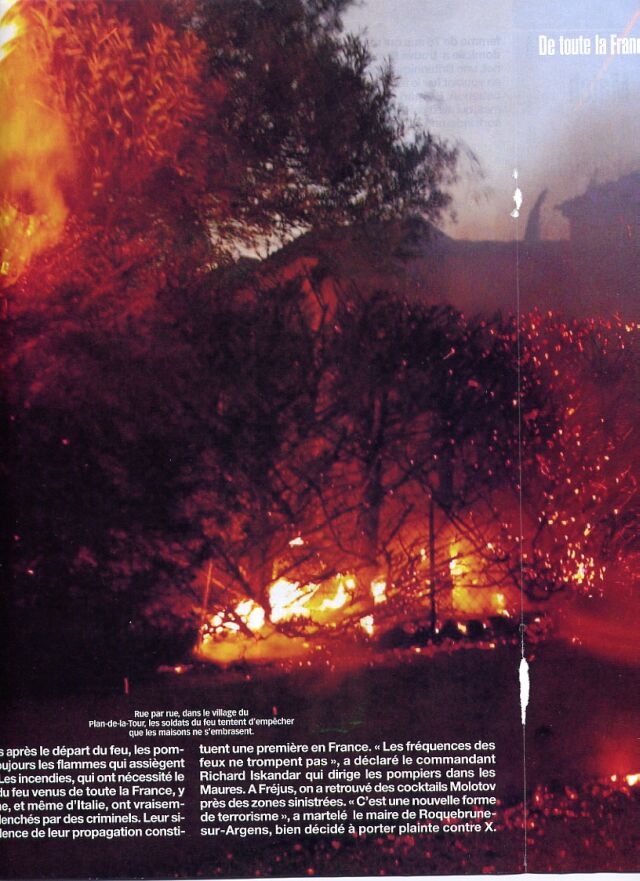 (From Paris Match magazine) Firemen battle a fire in Plan de la Tour village.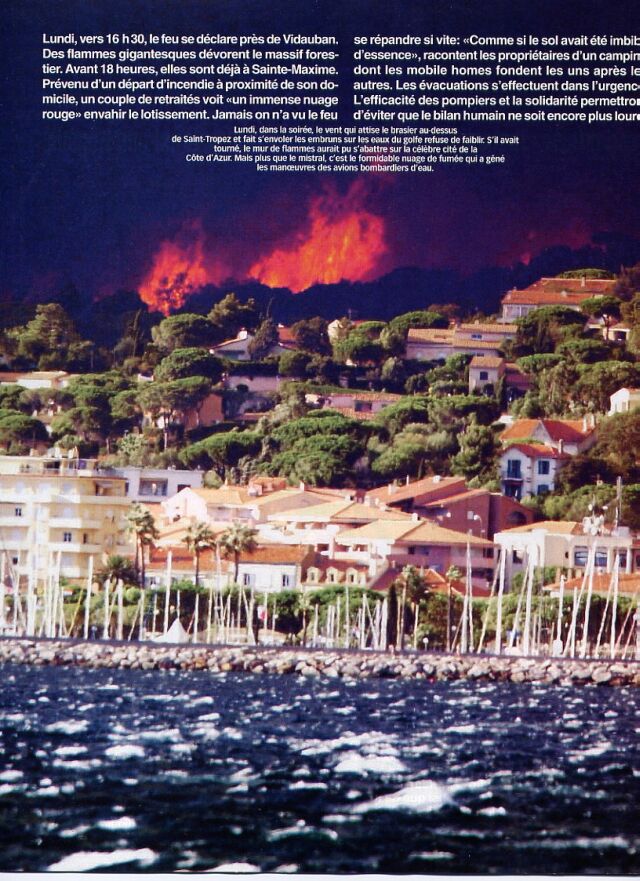 (From Paris Match magazine) The fire approaches Sainte Maxime, as seen from the sea.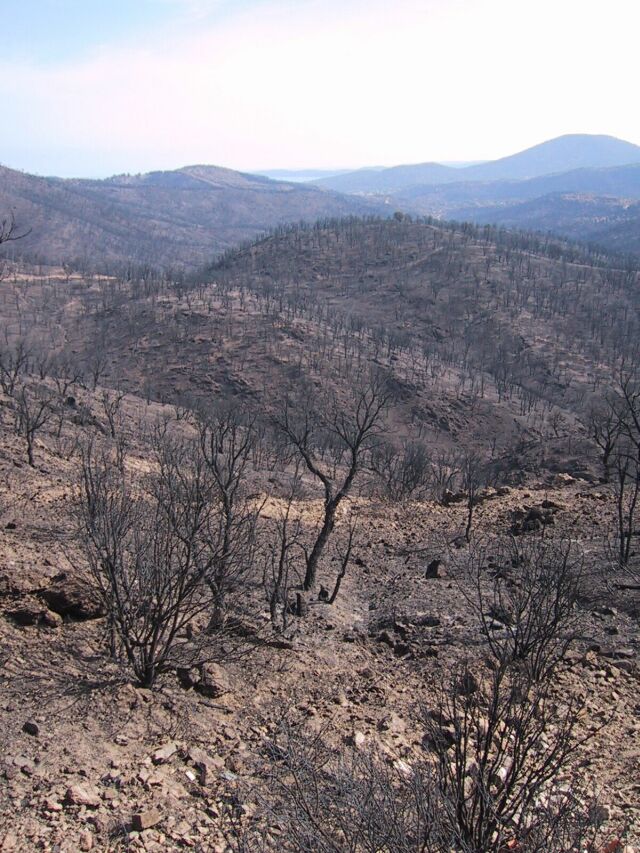 The aftermath.